Folding System DF500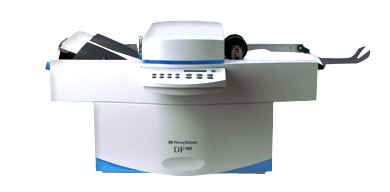 Product Details
The OfficeRight™ DF500 Folder is a fully automatic, standalone folder that has been developed to eliminate your manual folding difficulties. It will improve the accuracy of fold and therefore the final presentation of your mail. Sleek, modern and quiet, this machine has been designed to improve office efficiency and speed up the processing of your outgoing mail.
Specifications
Dimensions Height 431mm Length 863mm Depth 635mm Weight 59kg Electrical 240v, 50Hz Speed Maximum of 20,000 pieces per hour Multiple Folding Options c-fold, z-fold, half-fold and double-fold, parallel folds and z-fold with margin
Features
Easy to use: LCD Control Panel provides clear text messages for easy set up and operation, and effectively monitors the job being run Push-button control allows quick and easy access to all functions. Increase Productivity: Variable speed control maximizes the throughput of different materials processing up to 20,000 sheets per hour.Six standard folds are already preset and another six including paper size, type of fold, speed, batch/total count. Secure and Reliable System: Program up to six additional folds for automatic set-up of regular applications.